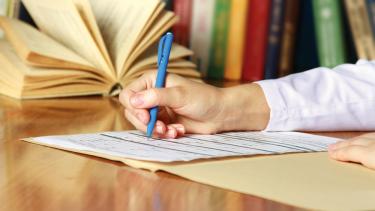 Homework Tips
9 Ways To Help Children With Homework
1. Talk to your child about why it is important to do homework.
2. Discuss your child's homework assignment with him or her.
3. Do not do the homework for your child.
4. Have your child ask for help with difficult homework.
5. Organize homework assignments.
6. Have rules for doing homework.
7. Discuss homework assignments with your child's teacher.
8. Make it clear to the family when it is homework time.
9. Help prepare your child to concentrate on his or her homework.