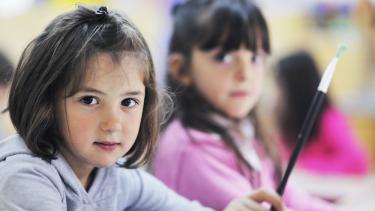 Dear Bondar Families,
The Montessori Pre-school and Kindergarten Program is now in full swing at Bondar. Students are instructed in a warm and supportive setting to grow and learn. What a great way to have children start their school experiences! 
We also have an Out of School Care Program available weekdays before and after school - from 7:00 am before school and until 6:00 pm after school. This Program is available ALL DAY (from 7 am to 6 pm) on school closure days such as non-instructional days and all school holidays in winter, spring and summer.
Children have a rich and stimulating program filled with a variety of activities to engage them in a guiding and caring environment as they move safely and conveniently from daycare to the classroom or from the classroom to daycare.
Come and check it out! or
contact
us!