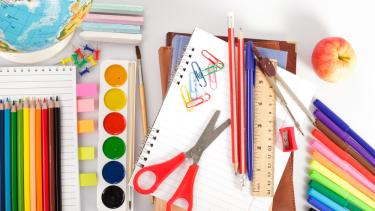 School Supplies for 2022-23
This year, we are pleased to again offer an economical and stress-free way to purchase your child's school supplies!  Order online with The Teachers File by July 31st ,or order via Canada Post with cheque or credit card information by July 15th.  (http://packs.teachersfile.ca/schools)  See the parent notice attached below for more information.  
School Planners
Student planners will cost $5.00 and will be handed out in September to children in Grades 1 to 5.  If you are registered with SchoolCashOnline, you will receive an email when payment can be made.  If you have NOT registered, please see sign-up information attached below.
Physical Education:
Students in Grades 4-5 need a change of clothes for gym. A t-shirt, shorts/sweats and a pair of properly fitting running shoes. They must have runners that have non-marking soles. All students should have a small bag to store their gym strip in as well.